2006 Southeastern VHF Conference- here is the antenna that was tested for the gain figures for VHF and UHF. You can go to their site and look under antenna tests and see all the gain figures for all the antennas tested. Thanks to David KD4NOQ  "SK" for making this happen.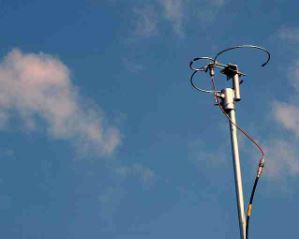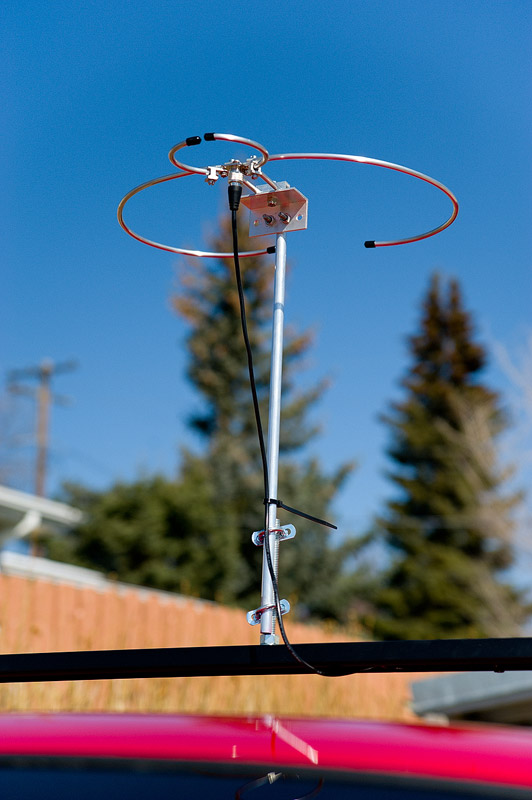 NT7R mobile setup he loves it he is making a lot of contacts on SSB.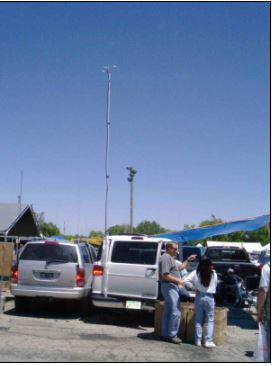 The customer here bought a Efactor antenna at Dayton and he installed it on a pushup pole and he made several contacts up to 200 miles away.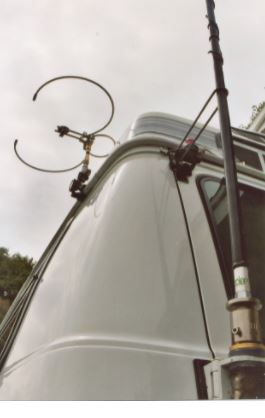 Gordon West sent me a picture of his Efactor setup on his van.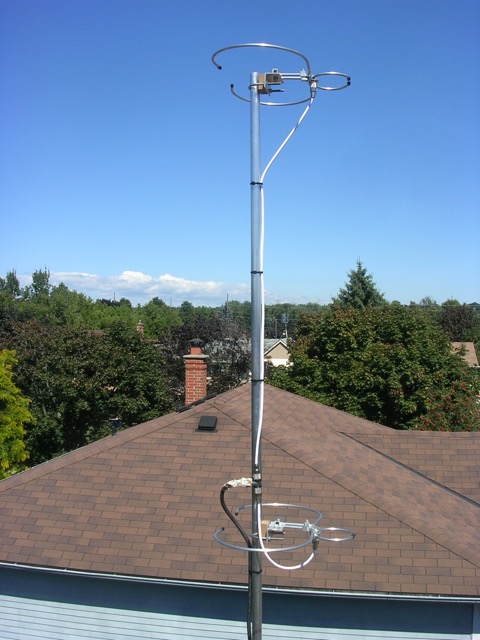 VA3VVV – John's Dual-Band in Canada Looks Great !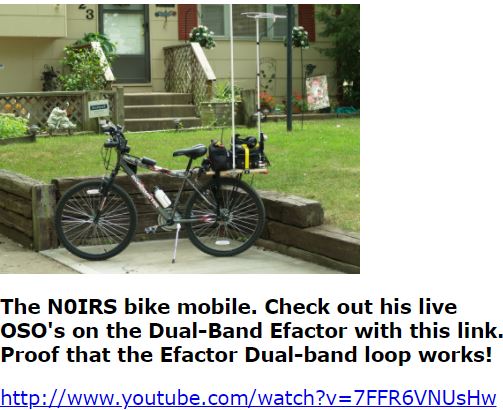 Check out the video on YouTube of the performance of the Efactor Dual-band. This definitely is a rover but JD hooked up the base rig and this is what you will see in the video. Just copy and paste the URL below. www.youtube.com/watch?v=7FFR6VNUsHw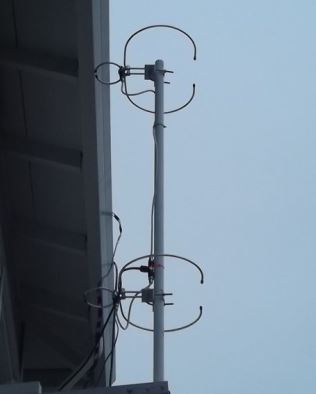 KA6OSX homebased dual-band stacked set.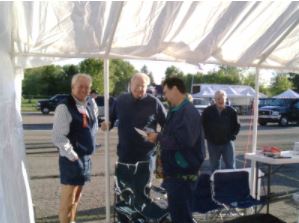 Here at Dayton 2005 Gordon West "WB6NOA" came by the tent and talked about the great performance and his installation of his Efactor on his conversion van. That's Gordon on the left and it was cold that morning, and he was wearing shorts. I'm in the blue and green jacket looking at his photo's. Thanks again Gordon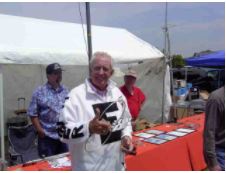 Here at Dayton 2007 Gordon West came by the tent and gave a thumbs up on the performance of the Efactor Antenna. He was impressed of the performance and was telling me of the QSO to Hawaii from his van. He also let me know he was writing a article in the CQ VHF Magazine that should be out shortly.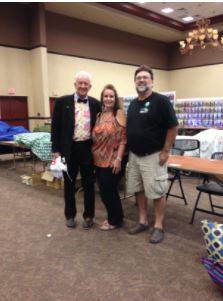 Huntsville 2016 Gordon West came by and visited Diane and me and was saying he still was using the Efactor on his van. I told him I appreciated for the great words and we were glad to see him it had been several years. Thanks Gordon.